Real-time integration to Dynamics 365 BC
Fully driven by your ERP data and business logic, Dynamics eShop build real-time integrated web-stores that are smart, intuitive and engaging!
A powerful, all-in-one cloud App that provides full functionalities to successfully setup an online store for your business.
Whether you are looking for a B2B store with its specific demanding dealer operations or a B2C store to expand your business for your consumers, eShop Cloud App is the way to go.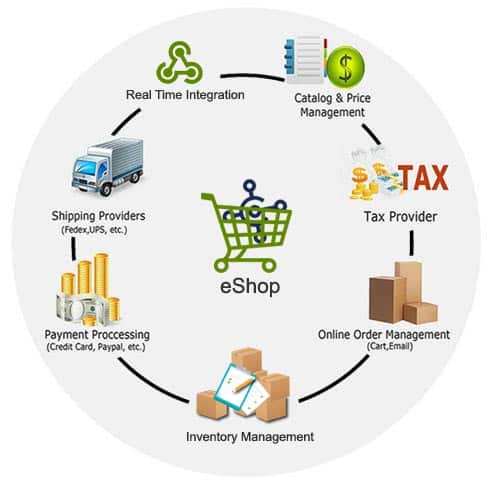 Real-time integration

to unlock and expand the true potential of your ERP
Futuristic solution with flexible platform to support growth in terms of orders, products or site enhancements
Advanced Marketing capabilities
Built-in CMS to build pages and publish without a need to code
Factsheet This email address is being protected from spambots. You need JavaScript enabled to view it.